Washi Tape Triplets - Red Essentials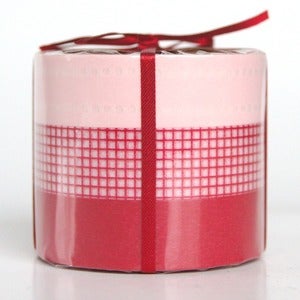 Washi Tape Triplets - Red Essentials
$

9.00
Pin It
3 rolls of high quality washi tape in shades of red and pink. Already mixed and matched and ready for action! We call these "essentials" because these triplets are a great starting point for any washi tape collection.
One roll ribbon pattern. One roll check pattern. One solid.
Japanese Masking Tape, also known as Washi Tape, is designed for use with your imagination. Easy to tear, easy to write on, easy to reposition; Japanese masking tape is a wonderful addition to your artistic and crafty endeavours. Use it for gift wrapping, scrapbooking, papercraft or to add a little fun to daily life!
3 rolls
15mm x 15m
Mark's Inc
Made in Japan
Approx. 65g
Please note that the "ribbon" patterned tape is cut randomly - not all rolls have centred dots. This is part of the design, not a flaw.
You may also like...